My Vision
The creation of Tierney Management is my longstanding vision of merging my marketing, branding and business management background with my personal passion for holistic enterprises, including WELL Building Standard™ and sustainability in the creative built environment.
About Tierney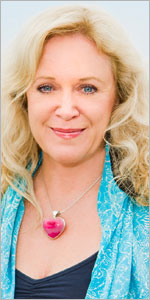 Lori Tierney, founder of Tierney Management LLC, has over 30 years of experience specializing in sales/marketing, business management, networking, commercial real estate, interior design, architecture/contract furnishings, and construction management.
In addition to being an author and artist, she is also the owner of a retreat company (www.RedRoadRetreats.com) that specializes in corporate wellness retreats and workshops around the world. Lori is a public speaker/lecturer and conducts workshops on wellness, corporate visioning, trends, marketing/sales training, team building and Feng Shui.
The adage that "nothing happens until something is sold" is truer today more than ever. First your customers need to "know you", trust you, be willing to develop a relationship with you and then you have earned the right for them to buy from you.
The smartest most successful companies I have worked for all have one thing in common; they recognized the value of creative marketing, relationship building and unique brand associations that have allowed their company names to be on the tip of the tongues of their customers. They placed high value on marketing, co-branding-uniquely branded events tailored to their target customer base, networking, cause marketing and broad community involvement to ensure ongoing brand recognition. They spent money in a smart way when others were retrenching in economic fear, tightening their marketing budgets and allowing total fear of the future to paralyze them. As author Seth Godin so smartly illustrates, my successful clients bought "purple cows" when everyone else was selling their black and white ones.
About Betsy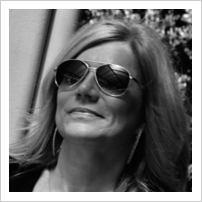 Betsy has been in advertising and marketing for over 25 years, collaborating with brands on creating strategic marketing plans incorporating measurable results, branding initiatives, media plans, sales promotions and account specific marketing. Her background also includes creative development, copywriting, print production and photo shoot producer.
Betsy is passionate about animals specifically wolves and advocates tirelessly on their behalf.  This passion led to the creation of Plan B to Save Wolves (The Plan B Foundation Inc.), a nonprofit organization that supports other organizations in their mission to protect, preserve and rescue wolves through advocacy, education and funding.
Plan B's services include marketing and fundraising plan development and execution to help wolf nonprofit groups generate awareness of their mission, cultivate donors and create a sustainable stream of revenue. These services are offered as an in kind donation as Betsy's vision is to utilize her expertise in these areas to help those who help wolves.  Plan B also maintains a fund for emergent needs. Funds are distributed to wolf groups and sanctuaries for situations such as vet care, rescue, transport, and legal/advocacy matters. 
About Arturo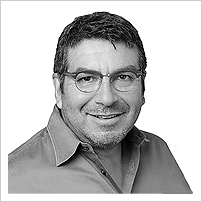 With over 30 years in the contract furnishings industry. Arturo brings his expertise and knowledge in furnishings and environmental design to his projects. Intensely client focused, Arturo provides a strong consistent partnership to designers delivering expert space planning, furniture specification, project management and unparalleled customer service. Arturo studied Architecture at UC Berkeley College of Environmental Design.
About Michael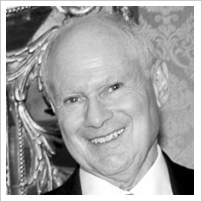 Michael Selsman served US Senator Dianne Feinstein as Deputy State Finance Director for her initial Senatorial campaign. As Chairman of the Public Relations Committee and on the Foundation Board of Directors of St. Vincent Medical Center, Los Angeles, Selsman created and edited a quarterly, leading-edge journal, Medical-Science News. He interviewed Dr. Patrick Soon-Shiong, who invented the artificial pancreas – it became the front page of the New York Times, Los Angeles Times, The London Times, as well as news around the world. He also served the Hathaway House for Exceptional Children and the John Tracy Clinic for Hearing Impaired Children, in addition to volunteering on the publicity committee of the League of Women Voters and the American Cancer Society, Los Angeles Coastal Cities Unit.  He has also counseled court-ordered groups at the Beverly Hills Family Counseling Center, in Beverly Hills, CA.
Selsman is the Principal of Public Communications co. (publiccommunicationsco.com). He researches, writes and edits financial analyses, Due Diligence, business and annual reports, stockbroker-investor overviews, corporate presentations, speeches, books, and media communications for public and private companies.  He has an extensive background in entertainment, marketing, public relations, fund raising, media relations, strategic planning, corporate identity/image, public policy advocacy, employee communications and advertising.
Proficient in all aspects of public affairs, he is a specialist in financial & investor relations, governmental and charitable affairs, emerging technologies, travel, medical science, health care, bio-tech, real estate, food and restaurant companies, sports marketing and media training.  He works with CEOs to bring their company's' stories to the financial and consumer media in a material manner.
Selsman has been CEO of Archer Entertainment Media Communications, Inc. (AEMC), and a Board Member of Neah Power Systems, Inc. (NPWZ), and is currently a Board Member of Solar Quartz Technologies, Inc. (SQTX), and Gawk, Inc. (GAWK).
Client History